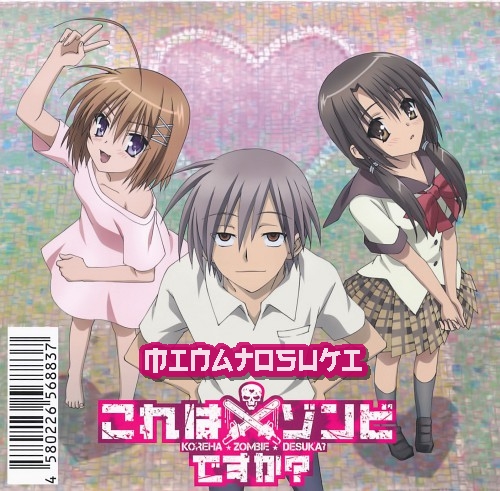 Type: TV
indonesia : inikah zombi ?
Synonyms: Koreha Zombie Desuka?, Kore ha Zombie Desu ka?, Kore wa Zombie Desuka
Japanese: これはゾンビですか
Episodes: 12+ova
Status: selesai tayang
tayang : Jan 11, 2011 to Mar 30, 2011
Producers: Studio Deen, FUNimation EntertainmentL, Kadokawa Shoten, AT-X, Kadokawa Pictures Japan, The Klock Worx, flying DOG
Genre : Action, Comedy, Magic, Supernatural
Duration: 24 min. per episode
Aikawa Ayumu adalah seorang anak sekolah menengah biasa. Suatu hari dia dibunuh oleh seorang pembunuh berantai dan dihidupkan kembali sebagai zombie oleh seorang ahli nujum bernama Eucliwood Hellscythe. Dia mulai melayani Yuu sebagai penjaga, Tanpa sengaja ayumu mengambil kekuatan sihirnya Haruna, kemudian terpaksa memmusnahkan magelo. ditambah kehadiran Para ninja penghisap darah membuat kehidupan ayumu tidak membosankan.
©minatosuki™
Link:

BB Code:

This Site Totally Free. Please, buy original Content.All Files Colected From Other Site trusted "Public Domain". if YOU Owner Contents Posted Here, Please Contact Us MinatoSukiDesu@gmail.com. we will link your official website as the connection address, or remove it immediately.
Mohon Aktifkan Javascript!
Mohon matikan mode cepat!