Tanggal :
3 Okt 2015
Filename:
mp4 mkv avi
Quality:
Bluray
Genre:
Komedi, Kehidupan sehari-hari
Video:
~auto, 15fps
Audio:
Amr mp3 aac
Jalan Durasi :
2 Jam
Dibintangi :
Takeru Sato, Ryunosuke Kamiki, Nana Komatsu
Disutradarai Oleh :
Hitoshi Ohne
Bahasa :
Japanese
Subtitle
: Indonesia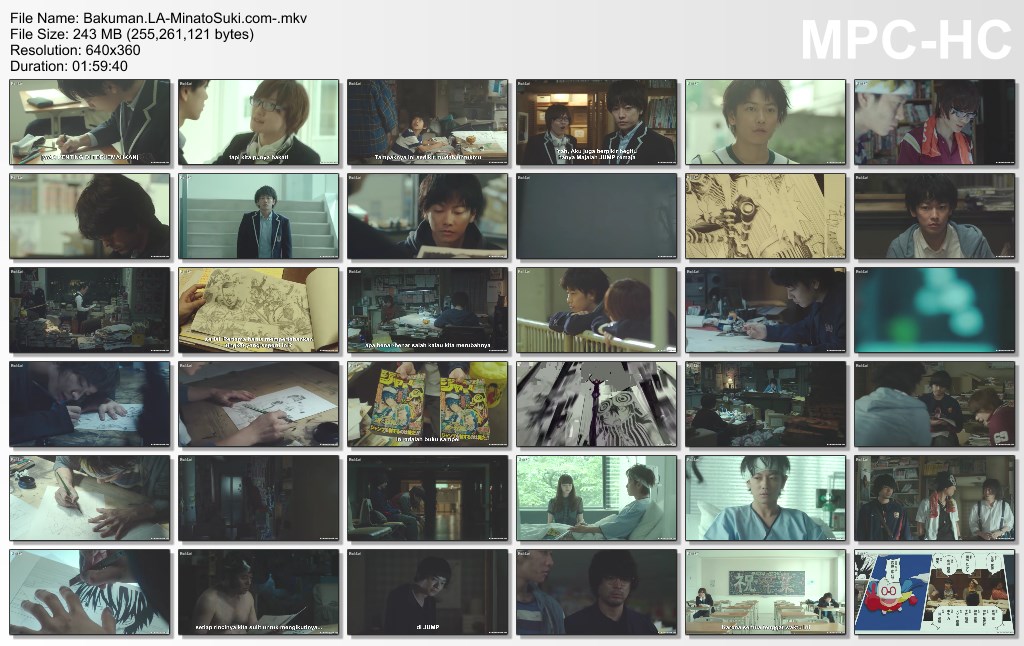 Bercerita tentang seorang anak SMA, Mashiro Moritaka yang senang menggambar dan juga keturunan seorang mangaka. Saat Akito menemukan bakat milik Mashiro, dia langsung menawarkan sebuah kerja sama antara mereka berdua untuk menjadi mangaka terkenal. Kemudian keduanya mulai menanjak tangga karir sebagai mangaka setelah salah satu karya one-shotnya Money and Intelligence dimuat di Akamaru Jump.
©minatosuki™
Link:

BB Code:

This Site Totally Free. Please, buy original Content.All Files Colected From Other Site trusted "Public Domain". if YOU Owner Contents Posted Here, Please Contact Us MinatoSukiDesu@gmail.com. we will link your official website as the connection address, or remove it immediately.
Mohon Aktifkan Javascript!
Mohon matikan mode cepat!