Release Date:
2014 (USA)
Filename:
3gp mp4 avi
Quality:
BDrip
Genre:
Aksi
Video:
~auto, 15fps
Audio:
Amr mp3
Jalan Durasi :
2 jam 13 menit
Dibintangi :
Shun Oguri, Tetsuji Tamayama, Go Ayano, Meisa Kuroki, Tadanobu Asano, Jerry Yan, Thanayong Wongtrakul, Nick Tate, Kim Jun, Nirut Sirichanya, Yayaying
Disutradarai Oleh :
Ryuhei Kitamura
Bahasa :
Niponngo
Subtitle
: Indonesia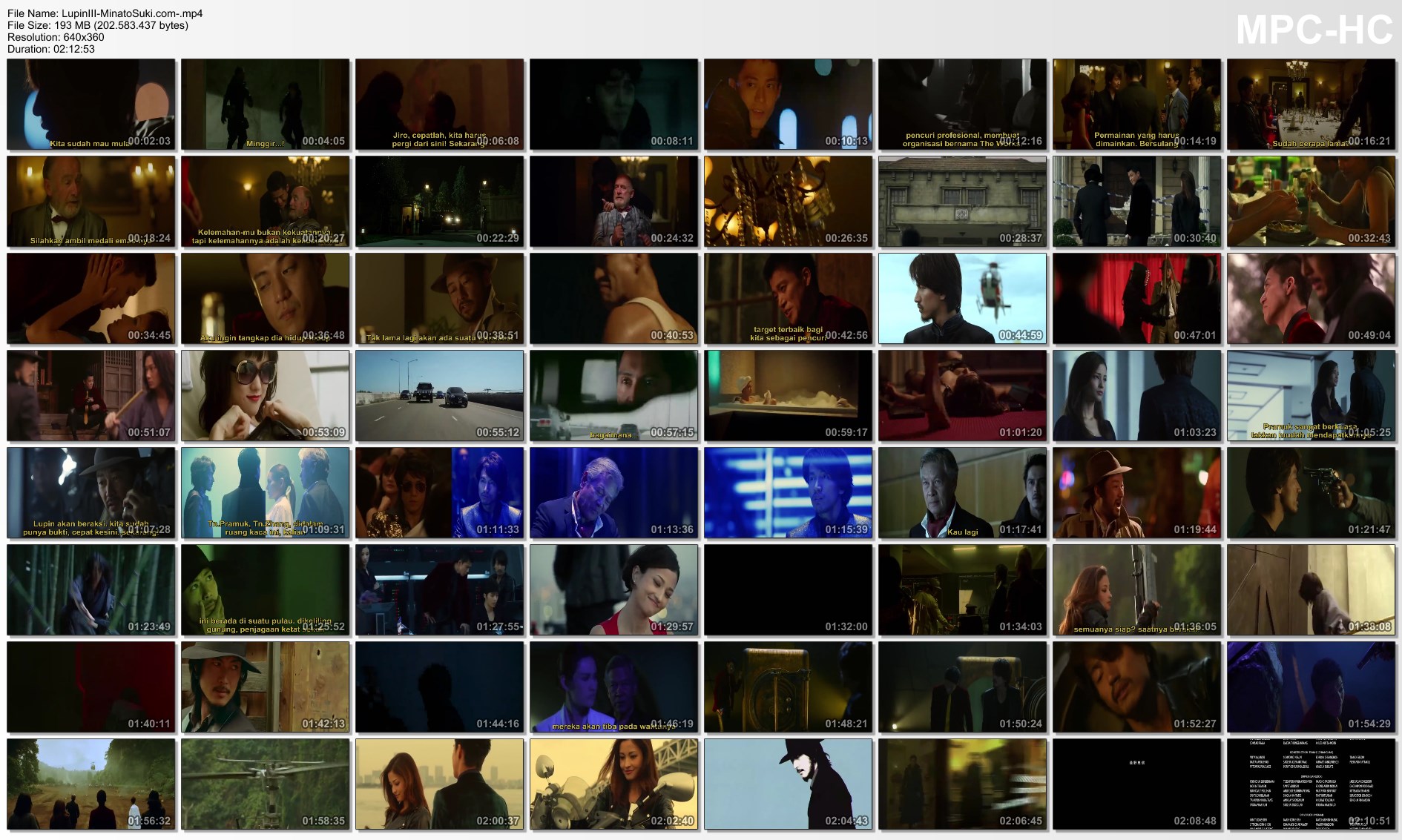 Film ini akan mengisahkan tentang Lupin III (Shun Oguri), Daisuke Jigen (Tetsuji Tamayama), Ishikawa Goemon (Go Ayano), Fujiko Mine (Meisa Kuroki) dan Inspektur Koichi Zenigata (Tadanobu Asano) yang melakukan sebuah pertemuan. Mereka harus menghadapi musuh yang kuat dan membentuk tim Lupin. Tim Lupin menghadapi tantangan ketika harus menyelamatkan 'Crimson Heart of Cleopatra' yang di sembunyikan pada sebuah brankas di dalam benteng. Crimson Heart of Cleopatra merupakan harta karun yang diduga dapat membuat pemiliknya bisa mengendalikan dunia.
©minatosuki™
Link:

BB Code:

This Site Totally Free. Please, buy original Content.All Files Colected From Other Site trusted "Public Domain". if YOU Owner Contents Posted Here, Please Contact Us MinatoSukiDesu@gmail.com. we will link your official website as the connection address, or remove it immediately.
Mohon Aktifkan Javascript!
Mohon matikan mode cepat!